Valuation Services for your Business or Medical Practice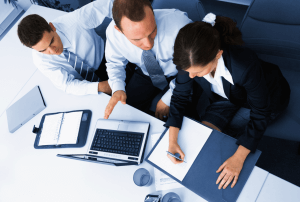 We work with law firms and healthcare entities on preparing business valuations for buy-sell, merger and acquisition, charitable donation, estate tax and divorce proceedings.  Mr. Weinblatt has performed over 100 business valuations.
The most common reasons for a valuation are:
Selling or merging your practice/business
Taking on a new associate or partner
Paying out a retiring associate
Planning for your own retirement
Divorce
Estate Tax
Charitable Donation
During the valuation process, we consider the value of tangible assets (eg. equipment, furniture, fixtures), along with intangible assets (goodwill, patient/customer lists, patents, name recognition, etc). We consider the three approaches to valuing a business. These include the Cost, the Market, and theIncome approaches. Feel free to call or contact us with questions about the process.